Gallery
How early should I reserve a stork?
Please call us as soon as a baby is born. We try to deliver within 24-48 hours. We will do our best to deliver stork within that time frame before the baby and mom arrive from the hospital. We do take reservations for planned C-Sections or events like Baby Showers, Photoshoots, or Sip & Sees. Full payments are required before the storks are delivered and/or for reservation.
If you are ready to order, please fill out the form here and we will get back to confirm the booking with you.
How do I order the signs?
01
Pick the signs of your choice from the available signs
Storks (Pink or Blue)
Star Signs
Dog Bones
Cat Signs
02
Organize the information
We would need from you: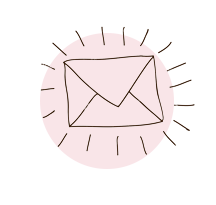 03
Get in touch with us
Fill out the form here, call us, text us at (402)525-7846 or send us an email at hello@storksandmoreoflincoln.com
We require all payments before installation.
See Pricing here
We Deliver, Install, and Pickup
Serving Lincoln, NE, and surrounding areas
We serve Lincoln, Walton, Waverly, Eagle, Hickman, Crete, Greenwood, Davey, Raymond, Malcolm, Elmwood, Unadilla, Firth, Cortland