FAQ
How do I order the signs?
01
Pick the signs of your choice from the available signs

Storks (Pink or Blue)
Star Signs
Dog Bones
Cat Signs
02
Organize the information
We would need from you:
For Birth Announcements Signs (Storks )- baby's first and middle name, last name, date of birth, weight, and length.
Accompanying Signs (Stars, Dog Bones, and Cat Signs) – Message on each Sign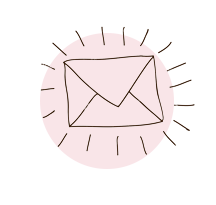 03
Get in touch with us
Fill out the form here, call us, text us at (402)525-7846 or send us an email at hello@storksandmoreoflincoln.com
We require all payments before installation.
See Pricing here
Q:

Do you set up the baby stork signs on lawns only?

We are able to set up the stork signs on traditional lawns – front yard with grass. It is difficult for us to set up the stork signs in rocky areas, areas covered with pea gravel, on concrete or mulch, in flower beds or pots, or on hard-packed driveways. We cannot set up our stork signs in non-residential areas or buildings that are owned by the city, county, or state.
Q:

When should I reserve a stork?

Please call us as soon as a baby is born. We try to deliver within 24-48 hours. We will do our best to deliver stork within that time frame before the baby and mom arrive from the hospital.

We do take reservations for planned C-Sections or events like Baby Showers, Photoshoots, or Sip & Sees.

Full payments are required before the storks are delivered and/or for reservation.
Q:

What is the cost of sibling/message stars/dog bones and cat signs?

Each of these signs for siblings can only be ordered with a Stork sign and costs $25/each. Each sign is personalized and yours to keep.
Q:

Do you offer Stork signs for twins, triplets, and quadruplets?

We set up a separate sign for each baby in your choice of color. Each bundle is personalized with the baby's details.
Q:

What is your refund policy?

We provide cancellation and refund under the following circumstances:
You cancel your stork sign rental at least 48 hours in advance
Extreme weather conditions prevent us from setting up your sign
No refunds if the following occurs:
We are unable to gain entrance into a gated community
The homeowner or recipient does not allow us to set up the sign or calls us to request that we pick up the sign prior to the end of the rental period
A dog or other animal is threatening or refuses to allow us onto the property
Q:

Where do you deliver?

We serve Lincoln, Walton, Waverly, Eagle, Hickman, Crete, Greenwood, Davey, Raymond, Malcolm, Elmwood, Unadilla, Firth, and Cortland, Nebraska.
Q:

How long can I rent the Stork Sign for?

We rent out our Stork Sign for a week. At the end of the rental period, we pick up the sign. We leave behind any personalized bundles, star signs, dog bone signs, and cat signs
Q:

How much does the baby announcement yard sign cost? Is there a delivery fee?

Our Baby Announcement Stork Signs cost $85 and can be rented for a week. In addition, there is a $20 delivery and set-up fee
Q:

What Signs do you offer for proud grandparents?

Grandparents can rent our Stork Sign to announce their new grandbaby. Our Stork Yard Sign carries a bundle that can be personalized with the baby's details or it can be a generic one with the message 'It's a Grandson' or 'It's a Granddaughter'. Only the personalized bundles are left behind as keepsakes for the family when the storks are picked up at the end of the rental period. Generic Bundles are not left behind.
Q:

Where will you install the new baby sign in the yard?

You can tell us in advance where to set up the sign. We will try our best to honor your request. However, in certain circumstances due to tree roots, landscaping, and sprinkler systems, we are not able to set it up in your desired spot. In that case, we use our best judgment to set it up so it has the best visibility from the road and great background for photos.
Q:

How do I place my order? How do I pay for your service?

If you are ready to order, please fill out the form here and we will get back to confirm the booking with you.