Home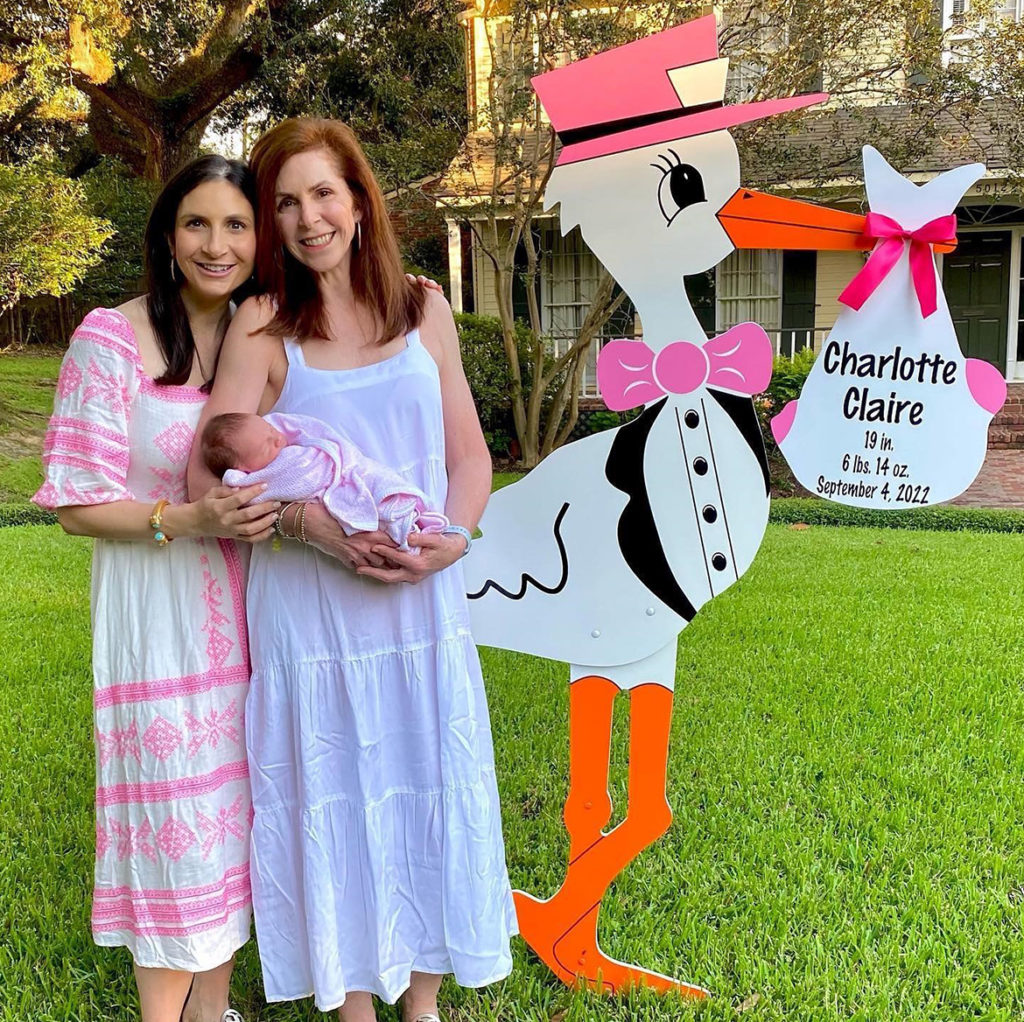 Hi! Welcome Storks and More of Lincoln
6ft Birth Announcement Yard Stork Signs
Bringing a new baby home is a very sweet and exciting time. It is the time to cherish and celebrate. Welcoming a newborn's and new mom's arrival from the hospital with our unique 6ft tall stork yard sign will surely make it memorable. Our big stork yard rental signs with the baby's details is also a great way to announce the birth of your new baby to your neighbors, family, and friends.
Our baby announcement stork sign serves as a great backdrop for your family pictures with the newborn. These sweet photos are a special reminder of this huge milestone and will be fondly remembered later by parents and the new baby.
01
Stork Signs for Grandparents
Best Parents Are Promoted To Grandparents!
The birth of a grandchild is a life's achievement and worth celebrating. What better way than to announce the neighborhood with the happy news that you have been promoted to being a grandparent with our big stork signs for the lawn? These signs come with generic bundles or personalized bundles with your grandson or granddaughter's details. The personalized bundles are left behind as keepsakes for proud grandparents to enjoy.
02
Stork Signs for Events
Take your event to the next level!
Baby showers, gender reveals, or Sip and Sees is the most popular way to celebrate the arrival of the newest member of the family. Whether, it's a pre-birth or a post-birth soiree, our stork sign rental for your yard is a perfect way to indicate to the guests the party destination. It's a great icebreaker and a perfect centerpiece for your event pictures.
03
Sibling Signs, Pet Signs, and More
Let everybody join the celebration!
The relationship between siblings is the sweetest of all. When the big brother or sister meets their new sibling for the first time, it's truly a memorable experience. Make this experience a joyful one by making the older siblings a part of the celebrations with their very own sibling star announcement signs. These signs are personalized with the names and announce to the world the new roles of the older siblings.
Pets are family too and can have their very own personalized Dog Bone Signs or Car Signs to announce their new role as Big Brother/ Sister.
Absolutely stunning storks. We received so many compliments when we brought our daughter home from the hospital! Highly recommend!
We Deliver, Install, and Pickup
Serving Lincoln, Nebraska and surrounding areas
We serve Lincoln, Walton, Waverly, Eagle, Hickman, Crete, Greenwood, Davey, Raymond, Malcolm, Elmwood, Unadilla, Firth, Cortland, NE